The Challenge
In the early days of COVID-19, as the impacts started to become apparent, global organizations faced unprecedented challenges. All were forced to adapt and pivot rapidly for the health and safety of their employees, customers and partners. In a few short weeks the Adobe leadership went through dramatic shifts in their approach to Summit 2020, in the end choosing to make it a fully digital experience, with all of the presenters shooting the primary content sheltered in place in their homes. 
This was something they'd never done before- and they had less than two weeks to pull it off.
As an Adobe partner for over 25 years, we're occasionally called upon to tackle unique creative challenges. Helping Adobe make Summit 2020 a virtual event inside of 10 days was one of the bigger ones we've been asked to undertake. 
The impact of COVID-19 created an exceptional challenge for our combined teams. In this case, we were tasked with post-producing over 50 engaging keynotes and sessions with a team that was scattered across the continental U.S.
The Solution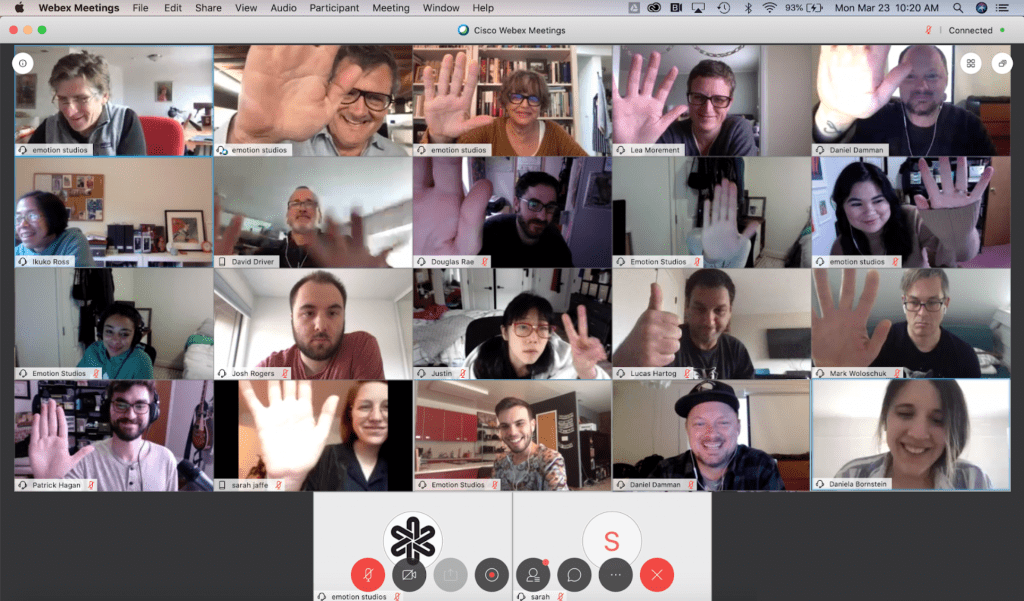 With home workstations in tow, virtual meetings a-plenty, and remote workflows established, we got to work in helping to craft a one-of-a-kind digital experiences that didn't compromise the incomparable warmth and energy that Adobe events always maintain.
We're eternally grateful for Adobe as a client, and prouder than ever of our immediate and extended emotion* team for their hard work in putting together a Summit to remember.
What We Delivered
5+ hours of content, delivered in just 10 days
50+ unique sessions and executive keynotes from footage collected and distributed from homes around the globe
A sophisticated graphics package thanks to our in-house and extended team
…Tom Brady's first appearance since signing with the Buccaneers
Check it all out here.
Experts And Executives At Home

With the new virtual format, we were given a unique intimate look at Adobe's experts and executives in the intimacy of their own homes. Whether it was content, data, B2B, advertising, commerce, or customer journey management – these professionals covered a breadth of topics that show how Adobe is helping to shape the digital landscape.
Fireside Chats
Another effective format brought by our remote productions were fireside chats. These brought two of Adobe's experts together into a web meeting to discuss anything from B2B marketing to commerce. To draw focus. we offset and re-sized the windows based on who was speaking at the time.
The Results
By all accounts, Virtual Summit was one to be remembered. Not only has the new format offered a fresh twist for attendees, but it's opened the event up to an even broader audience. Here are some numbers that tell the story:
125,000 registered viewers (an Adobe record)
11,000,000+ views
Median viewership of 8 minutes
If you haven't already, it's worth checking out.