We've had the privilege of working with Williams Sonoma since 2020, and in that time we've created unique projects that allowed us to diversify our creative services. So when they approached us about a new collaboration with Ghetto Gastro to highlight their new Seasoned Blue Steel line of cookware, we couldn't wait to dive in.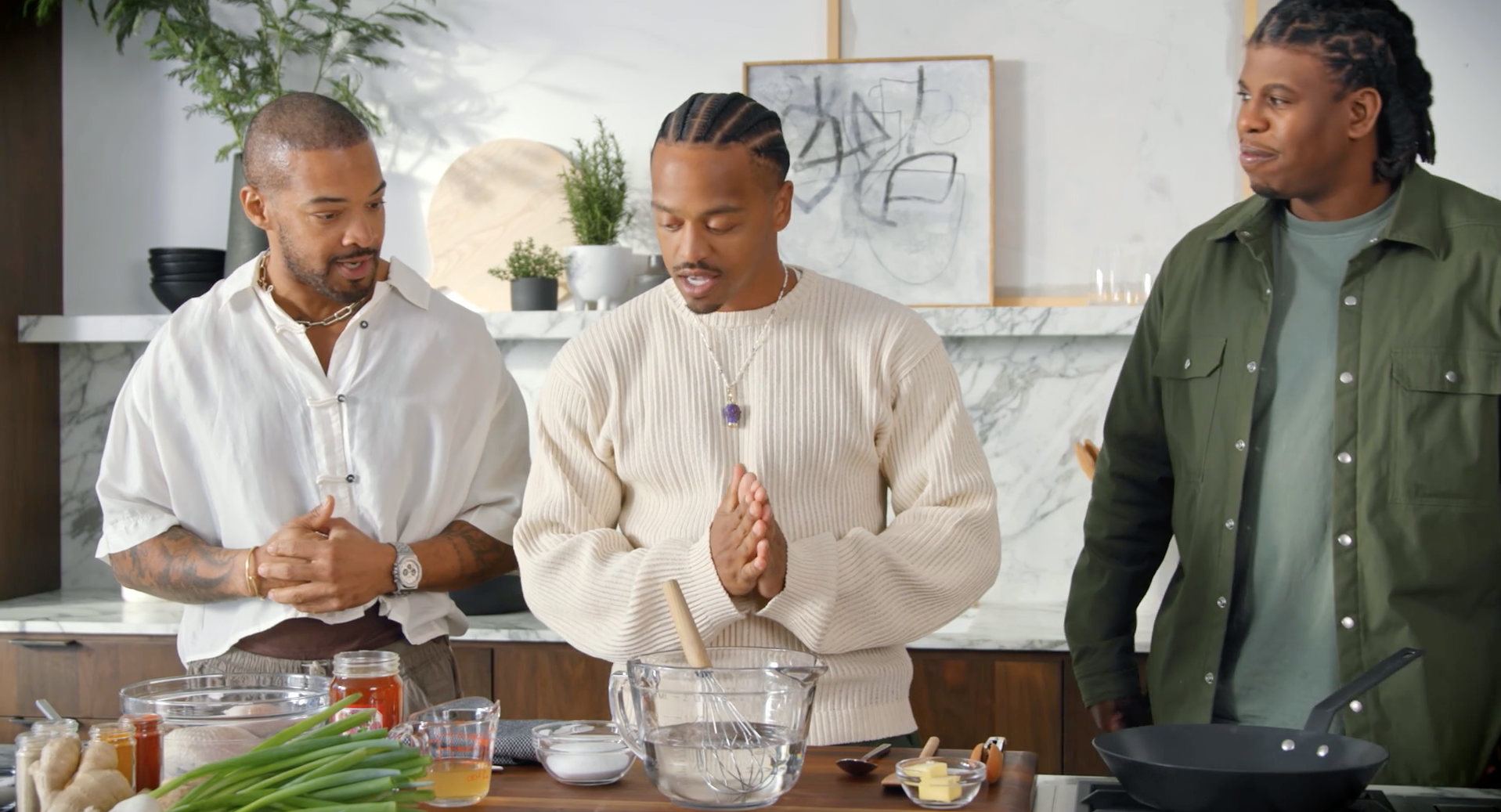 To watch the chefs of Bronx-based Ghetto Gastro cook is to watch culinary expertise, mixed media art, Black culture, and pure joy intersect. Lester Walker, Jon Gray, and Pierre Serrao have fresh voices that cut through the outdated Eurocentric culinary zeitgeist. Striving to define "food for freedom" and "fuel for thought," Ghetto Gastro is putting food at the forefront of activism. Innovation is essential to Ghetto Gastro, so it only made sense to work with Williams Sonoma and CRUX to create a line of cutting edge Seasoned Blue Steel cookware.
Our task for this project was an exciting one. How do we create harmony between a 75 year-old, established brand in Williams Sonoma and the thumping heart of pop culture in Ghetto Gastro? It starts in a home kitchen in the Cow Hollow neighborhood of San Francisco.
We put together videos showcasing a couple of GG's recipes, along with two videos to show the beauty behind cleaning and seasoning the new CRUX x GG Blue Steel pan. We had a lot of fun capturing the energy behind this collaboration, and the magic that ensues when the leaders of the new school join forces with a culinary institution. You can watch them make their "Bird's the Word" dish below.